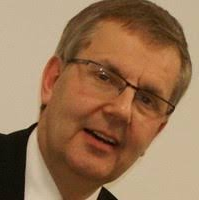 Rob Quarton
Rob currently works as the Relationship and Development Manager (Midlands) for Frontline, a government funded charity that seeks to recruit and train new Children's Social Workers on a two year fast track Masters programme. Rob works with 15 Local Authorities across the Midlands to ensure the programme is set-up and delivered effectively for around 110 students each year
Rob previously worked at Jaguar Land Rover for 30 years in a number of roles – latterly as Director of Process Engineering. He has many years of experience in business and programme management, delivering organisational transformation programmes and leading complex problem-solving and process improvement teams.
Outside of Frontline Rob has co-founded Touchstones Child Bereavement Support – a local charity that supports children and young people who have lost a parent, sibling or significant other person in their lives. He is the business manager for Touchstones, and a volunteer, working directly with some of the children on either a one to one or group basis.
Rob has an Engineering degree and a MBA from the University of Warwick.
Rob is married to Vicki and has three grown up children. He lives in Worcestershire, and is a long standing member of St Johns Church (CofE) in Redditch – where he is the lead for children's work, and takes occasional services.