Our Purpose
Everything we do as Bridge Builders is geared towards transforming Christian culture – those ways of thinking and acting that are part of the fabric of Christian life, and often go unexamined.
Christian communities do not "do conflict" very well
Peace-making and reconciliation are key ideas in the teaching of Jesus, but in Christian communities they are often a weak element of the culture. So when there is disagreement and tension amongst Christians, they can find themselves struggling.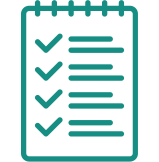 Bridge Builders Wants to See
local Christian communities that have a Biblically-grounded culture of peace-making, reaching out to offer life to the world.
Christian leaders who model this way of living and foster healthy relationships in the Body of Christ. It's also great to find people looking on curiously at Christian communities and saying, "So that's what reconciliation looks like in practice."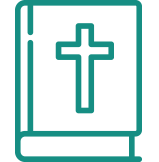 Bridge Builders believes that
God is saving and recreating the fallen world and its inhabitants through the life, death and resurrection of Jesus, and through the continuing work of the Holy Spirit.
God has called the Church to be a people with a distinctive way of life expressing the love of God in concrete terms the Church is called to be an authentic sign of the kingdom of God by expressing the reconciling, community-creating love of God.
Practical peace-making and blessing of one's enemies are core elements of the Christian gospel. These beliefs have found particular expression in the Mennonite tradition of the church, and Mennonite roots have shaped Bridge Builders' ministry from the outset.