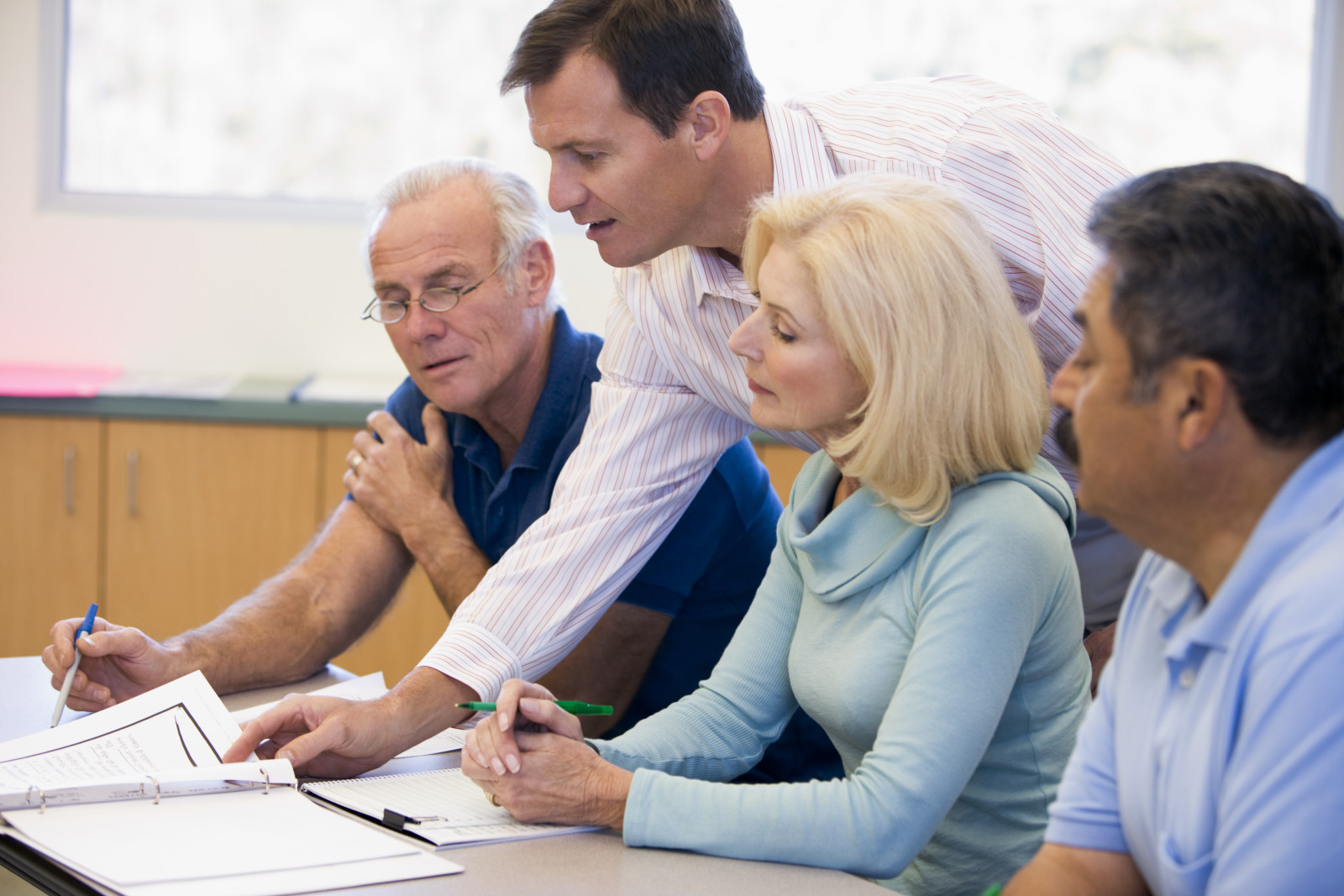 Conflict Resolution for Churches?
Should churches be interested in the practice of conflict resolution, especially if it means simply copying secular professionals? In this article, Colin Patterson, Assistant Director of Bridge Builders, argues that resolving conflict can never be optional for followers of Jesus.
Not a side issue
The most basic reason why churches should be interested in conflict resolution is that they – like every other body of people – would be better off not being damaged by unnecessary internal disputes. Simple self-interest suggests that it's worth trying to resolve conflict, dosen't it?
But churches can go further than that.
Christian churches have a mandate from their founder to motivate them. Jesus said to his disciples, "Blessed are the peace-makers for they shall be called children of God" and "Let your light so shine that others may see your good deeds and praise your Father in heaven." In other words, Christians – children of God – show the family likeness to their Father when they are taking active steps to build peace. It's not surprising that in Jesus' final heartfelt prayer for those who would bear the light after him, he asked that they would be brought to complete unity – a sign to everyone that the love of God had filled their hearts. For Jesus, faith is meant to be something attractive.
I'm sure that, right at this moment, there are people walking into churches all over the world who are struck by the togetherness of those who follow Jesus. I know people whose lives have been changed by just such a visit. And yet that is not the whole story. Also at this moment, some church meetings are degenerating into shouting matches. Some Christians are being anything but straightforward with each other. In Britain, where I live, the church gets bad press because of very public wrangling, and at least some of the criticism is deserved. As a Christian who feels that at times I have been a part of the problem, I want the church to do better at handling conflict.
Churches listen, please
But does that mean churches should listen to conflict resolution professionals? I think it does. It would be arrogant for Christians to suppose they have nothing to learn from what is now a well-established field. During the second half of the twentieth century a huge body of good practice was established, and is now widely applied: in the workplace, in international diplomacy and in grass-roots community groups. If it didn't work, the whole idea of conflict resolution would have quickly fizzled out.
But churches shouldn't just listen. They should positively welcome a set of principles that chime in with biblical wisdom. James the brother of Jesus wrote to Christians who were fighting one another, "Be quick to listen, slow to speak and slow to become angry." That sums up a lot of practical advice given in the Bible about making peace, and points to ideas that are widely accepted as keys to conflict resolution. Techniques vary, but there is always an attempt to create a safe space where tension can be reduced, and disputing parties can start to listen to one another. Often there will be a third party or two present, helping them to stay relatively calm and see a wider picture. Then, once the essential issues of the dispute are clear, it may be possible to reach decisions that rest on some commonly-held values and take account of concerns on both sides. If you want to see a worked example of just such an approach, look in the Acts of the Apostles, chapter 15. Read the story of the first major council of the Christian church and notice the care that was taken to make sure both sides were heard and neither was simply steam-rollered.
Churches question, please
Not surprisingly, there are many Christians working in the field of conflict resolution. Yet some would say that, as they have put the techniques to good use, they have nevertheless been left with some questions. For example, John Paul Lederach , a North American Mennonite with international experience of dealing with conflict, found himself uncomfortable at times with the approach he had been taking. He looked at the usual terminology of conflict resolution and started to examine some of the (perhaps unspoken) aims. It came to a head when he was working in South America and someone asked him, "Is this resolution idea just another way to cover up the changes that are really needed?" He saw the point. Talk about "resolution" and you risk taking a superficial view of a conflict, reducing it simply to a problem to be solved. If you aim only for a neat "deal" you could end up treating symptoms rather than tackling the root causes of disease.
Do it for a change
I've just used an organic metaphor. That's because a group of people is more like an organism than a piece of machinery – and so, when things are going wrong, it may not be helpful to talk about "fixing" them. Here, churches should pay special attention. The Apostle Paul refers to Christians collectively as the Body of Christ, and so the language of disease and health is certainly appropriate.
One key to better health is to take preventive measures: a better diet, more exercise, and so on. Well-maintained systems cope better with stress and infection. Lederach recognised that, likewise, conflict studies had begun to focus on management as well as resolution. The point here is that people get angry or anxious about decisions that seem unfair or ignore their concerns. When that happens, the way that problems are being dealt with is itself part of the problem! Lederach began to highlight an important goal of conflict management: attending to structures of decision-making. Again, I think the value to churches is obvious. (Have you experienced "Car Park Meeting Syndrome"?) Being quick to listen can be as basic as managing meetings carefully.
But conflict management can seem a bit glib. If the message is, "You don't have to be thrown off course by conflict – just take the right steps to control it," then I'm inclined to respond that in real life conflict is not that predictable. It's about people, not just problems and processes, and sometimes it's just messy and painful. Here, we can press the Body metaphor further. When there is conflict in the life of the church, think of the pain as a wake-up call, and different individuals as organs of the body that are not working together properly. See conflict as a positive tool for learning how to live with differences, and you can focus on restoring relationships in order to make the body stronger.
Lederach started developing the idea of conflict transformation. It's a notion that embraces what is good about conflict resolution and management but goes further. Conflict transformation attends to presenting problems and decision-making structures, whilst saying that healing of relationships is also important. Forgiveness, reconciliation, changing hearts and minds, prayer: all of these come into it, and each of them is a journey towards wholeness that can be kick-started by the symptoms of conflict.
Ask us what we do at Bridge Builders, and we'll say that conflict transformation is the term that best fits the bill. To our way of thinking, it avoids the suggestion of a quick fix. It acknowledges the messiness of real life: reconciliation can be genuine without being complete; forgiveness can take a long time; some people will co-operate with painful change more readily than others. It fits the actual events of the New Testament, where problems were faced up to, yet there were often loose ends left sticking out. It is striking that in the letters of the Apostle Paul to churches, he addresses their problems, and notes real changes, but also makes frank statements that there is more yet to do. In his view, being transformed into the image of Christ is a lifetime's work, and every church community is "work in progress."
So at Bridge Builders you'll find us happy to use approaches that many people would call conflict resolution or perhaps conflict management. But we try to hold the problem-solving element in parallel with the healing element, and thus we speak of conflict transformation. Our goal is constructive change, with the help of the Holy Spirit.
Colin Patterson, Assistant Director
© 2006, Bridge Builders, St Peter-le-Poer Church, Albion Avenue, London N10 1AQ