Bridge Builders Mediation Service
Bridge Builders Mediation Service aims to support churches, charities and organisations searching for different ways of addressing the conflicts that are causing them pain, fracturing relationships and disrupting the normal pattern of working.
The Mediation Service was set up with support from the Kirby Laing Foundation who provided initial funding to ensure the service meets the needs of those requesting help.
If you are dealing with tension and difference then you are probably entering into a place of conflict. If this is getting beyond your skill set and experience to deal with then you may need help. Mediation can take many forms, from two-party mediation through to large group reconciliation processes.
Currently we are only able to offer a limited service for interpersonal mediations, involving two parties. For larger scale mediations, we can provide support or coaching for leaders, but we are not able to undertake large scale mediation work at this time. 
Please see below for details about how Bridge Builders might be able to help.  Please contact us at bb@bbministries.org.uk to find out more or to discuss your requirements.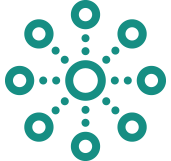 Our general approach
We focus on helping people to address their hurts, identify key issues, build their own agreements for the future, and find an opening for God's work of reconciliation.
This approach holds together problem-solving and healing – attending to practicalities but also acknowledging that conflicts grow from unmet needs and emotional tension. We call this approach conflict transformation.
If we are unable to lead the mediation ourselves, we will ask one of our Mediation Partners to take the lead, possibly working with one of our new graduates from the Mediating Interpersonal Conflicts course.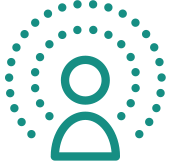 What is Mediation?
Mediation is a structured approach of face to face dialogue to enable people to address their conflicts with each other in a safe environment with an experienced 3rd party - the mediator(s) - present.
Participation in mediation is voluntary, no one should be forced or coerced into mediation. Where there is uncertainty, the mediators will work with participants to help them understand their options, so they can select the best way forward for themselves.
The role of the mediator(s) is to lead the process, encourage open and honest communication between all parties present and to enable an environment where problem solving and healing might be possible.
The mediator will not take sides, blame, judge or offer solutions. The parties to the mediation bring the content and a willingness to engage with the process.
Everything that is discussed in mediation is confidential. Nothing will be reported from the mediation except that which the parties agree they want reported. Mediators do not produce a report from the mediation or, in any other way disclose what was discussed. There are boundaries to this – if the mediator has a concern about either self-harm or harm to others they will discuss this with the participants and then, if needed, this will be reported outside the mediation. This will never be done without the knowledge of the parties concerned.