Support
Bridge Builders are here to support and guide you through transformation. For all concerns from Personal Coaching to Facilitating meetings you can contact us to discuss any thoughts you may be experiencing.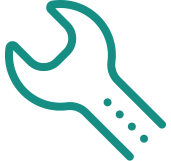 Bespoke Training
Contact us about designing and delivering training that's needed in your patch, but you can't easily lay on by yourself.
There's a range of courses that we can typically provide at request, and we're happy to adapt what we've done before, or come up with something tailored specifically for you.
Or we can provide a trainer to come and deliver one of our standard events, if you recruit the participants, and arrange the venue.
Find out more on our Commissioned Training page.